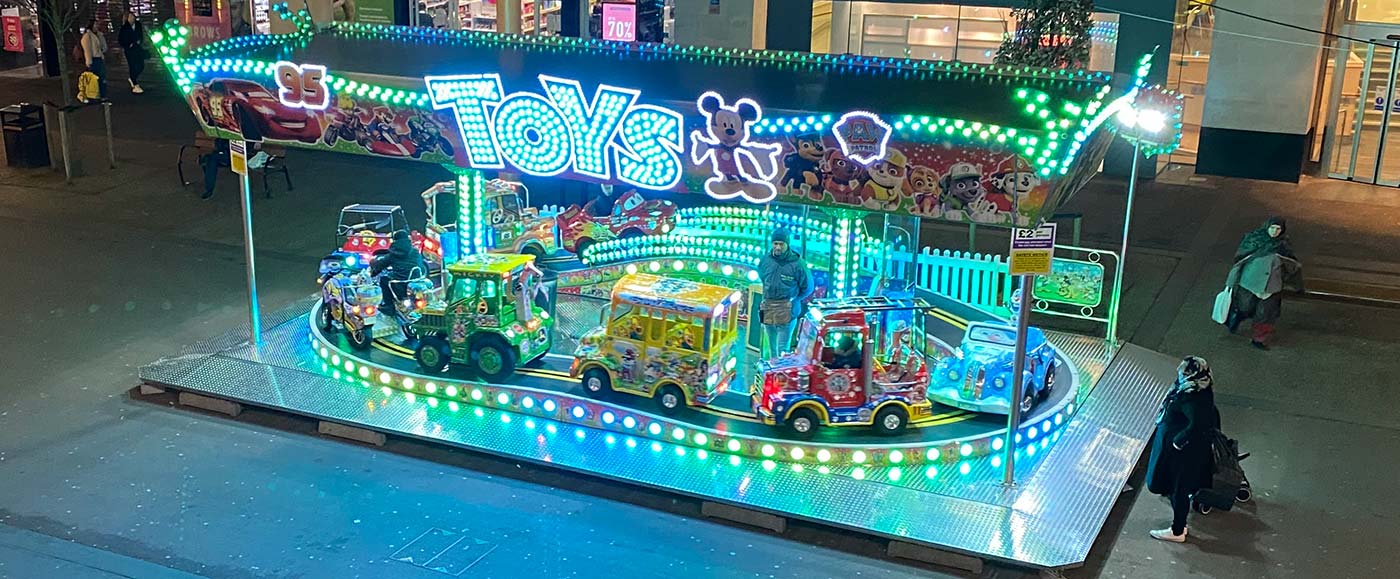 We have now planted over 300 trees at our headquarters in Enderby (Leicester).
All of our children's rides are now 100% low energy lighting.
We actively encourage our staff to walk, cycle or use public transport to get to work.
We re-use our discount vouchers and promotional signs and have done for many years.
Our ride tokens are made from recycled fish nets and ocean waste.
We have removed plastic straws, plastic cutlery and polystyrene food boxes from our catering outlets.
Billy Bates & Sons are arguably the most energy-efficient and environmentally friendly Fun Fair in the UK, we say this because of our commitment to making improvements in the way our business affects the environment and the way in which we are meeting new challenges and complying with new legislation. 
We continue to identify which areas of our business can and should be improved from a moral standpoint to, and we have established Environmental Management Programs to help us achieve this.
Protecting the environment and our planet's natural resources is an important objective for Billy Bates & Sons and we will continue to monitor and incorporate improvements as we look to a more sustainable future.